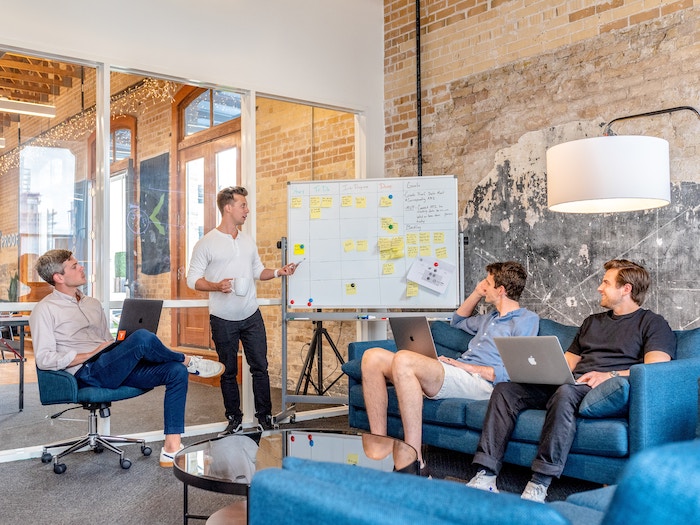 5 Hacks for Successful Strategic Business Planning
A business without a plan is just a…well… "permanently closed" business waiting to happen. Knowing where you're heading in the future and then taking the appropriate steps to put that plan into action is key to a successful business long-term. Knowing where to start on a business plan can be the trickiest part. While every industry is different, here are a few catch-all tips for devising a successful plan:
1 | Incorporate Multiple Points of View
Your perspective as a small business owner will be different from that of a manager and the rest of your employees. Each person brings new ideas to the table and sees strengths and weaknesses in a different way. We're not necessarily advocating to have all possible cooks in the kitchen but consider pulling one person from each sector or department of your company to develop a well-rounded perspective.
2 | Analyze Your Business's Current Situation
Think back to your college business classes when you could do a SWOT (Strengths, Weaknesses, Opportunities, Threats) Analysis in your sleep. This timeless tool is extremely helpful when evaluating the current state of your company. What do you excel at, and where could you improve? Where do the best opportunities for growth lie, and what could hinder those opportunities?
3 | Set Goals for a Month, Year, Five Years and 10 Years
You'll never know how well you're fulfilling your business plan without mile marker goals along the way. Diversify your goal portfolio by setting short-term goals and long-term goals – and a few in between. Decide what is reasonable to accomplish on a monthly basis and dream big about where you'd like to be in the next decade.
4 | Don't Lock Yourself into the Plan
This may seem counterintuitive (after all that talk about how important the plan is). However, every plan needs to have flexibility to account for changes that will inevitably arise. Attaching yourself to smaller details limits your ability to grow in the most effective way, and you could be missing out industry developments that are beneficial for your business.
5 | Stay Focused
Distractions only inhibit the business plan from coming into fruition. Of course, daily tasks are always important, but don't let them infringe on the need to focus on the future. If it helps, take a few days away from the office setting to eliminate interruptions.
When your business needs direction and growth, the Yeater & Associates accounting team is by your side. Call your trusted Greeley accountants to inquire about our business consulting services today: 970-378-4830.