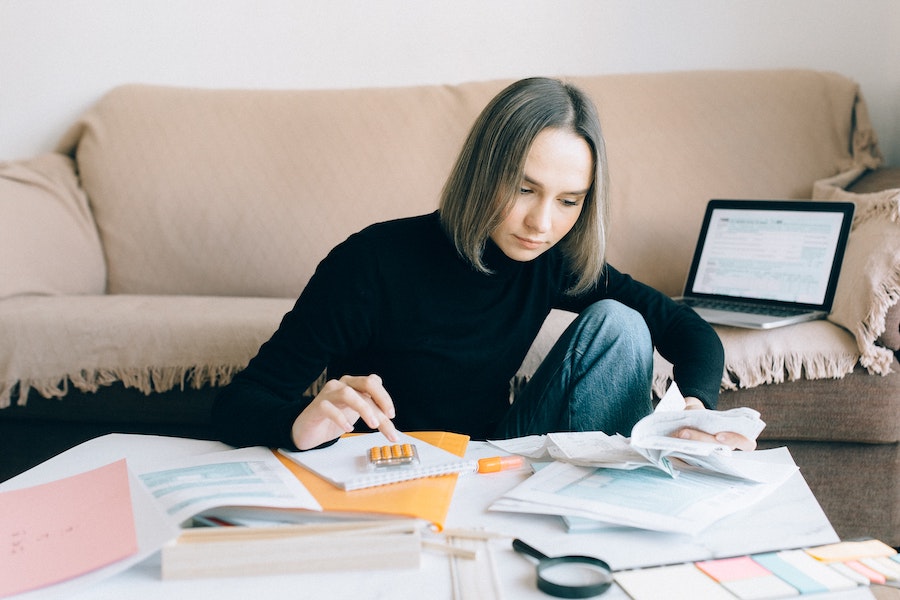 The Importance of Having an Up-To-Date Personal Balance Sheet
Between the cashflow apps, filing cabinets full of receipts, accounting services, and excel spreadsheets, there are certainly a number of ways to stay on top of your financial situation. It can look different from person to person, but the important part is that it gets done.
Sure, keeping track of a budget might feel tedious and maybe boring at times, but this practice can lead to true financial freedom in the end.
Many people fixate on the day-to-day (what they spend, what they make, how to pay the bills, etc.), while the long term budgeting practices can get overlooked.
If you're looking for an easy way to manage your cashflow & meet your goals, you might consider a personal balance sheet.
It's kind of a big deal, and here's why…
What's So Important About Keeping an Up-to-Date Personal Balance Sheet?
We get it: you don't want to crunch numbers for no reason. We wouldn't ask you to!
Keeping an updated personal balance sheet is extremely valuable in determining your current net worth and identifying room for financial improvement.
Essentially speaking, your net worth is what's left once you've subtracted your total liabilities (debts, expenses, costs) from your total assets (income, investments, incoming cash). This final value, otherwise known as your equity, paints a clear picture of your financial situation – good or bad.
You can do that math, determine your net worth, and use this information to evaluate your overarching fiscal goals.
Are you putting aside enough money for retirement?
Do you need a larger emergency fund?  
If all your debt was due today, would you have the funds to pay it?
Knowing the truth of your financial situation allows you to actually change it, if need be. It gives you the chance to right your wrongs and get back on the best path.
You can see now why we also advocate for small businesses to keep an updated balance sheet. Not only does it give them a closer look at their regular cashflow, but the net worth of the company as a whole.
These numbers can impact shareholder investments, as they indicate whether or not a small business is a worthy investment in a position of growth. Based on the listed liabilities and assets, an outsider can see how financially strong or weak the company situation is.
To stay on top of these everchanging values and provide an accurate estimate of company net worth, most business owners should update their balance sheets twice a year. However, there's no hard and fast rule that limits more or less frequent check-ins.
Getting Started on Your Personal Balance Sheet
As mentioned above, the personal balance sheet weighs your liabilities against your assets, so you'll need to gather the most current and accurate values for both in order to get started.
Once you have these values on-hand, the process is really quite simple. With a Google search, you should be able to find a personal balance sheet template to record your data. This Microsoft template is basic, but effective for beginners.
Determine Your Liabilities & Assets
Potential Liabilities
Liabilities can refer to any responsibility you have to other people, and in this case, financial responsibilities you have such as debts, payments, and the like.
Take a moment to list all your liabilities before locating the most recent values for them – being careful not to forget interest rates.
In case you don't know where to start, we've listed some of the most common liabilities here:
Student Loans
Credit Card Debt
Car Loans
Mortgages
Medical Debt
Your personal balance sheet is a one-shot look at your situation, so make sure all the information is accurate.
Potential Assets
For this next part, you'll be listing out your assets and their consequent values.
Do any of these apply to you?
Checking & Savings
Real Estate/Home Value
Car Ownership
Retirement/Other Investment Accounts
Jewelry
As you are tallying these up, don't forget to note the liquidity of your assets, as well. This is a helpful indicator of your personal financial situation.
Do the Math
Once you've got the liabilities and assets totaled up, you just need to subtract the liabilities from the assets to determine your net worth.
If it's not where you'd like it to be, you have the power to change it! Our team of professional accountants can help you assess the personal balance sheet to come up with a solution that fits within your long term goals.
Still Have Questions About Your Personal Balance Sheet?
Creating a personal balance sheet is fairly straightforward, but dealing with the results can be a little more complicated.
If you're still unsure where to go from there, we'd advise enlisting professional help. Here at Yeater & Associates, CPAs, we have a team of experienced and educated accountants who can partner with you to create the best outcome.
Get in touch today!