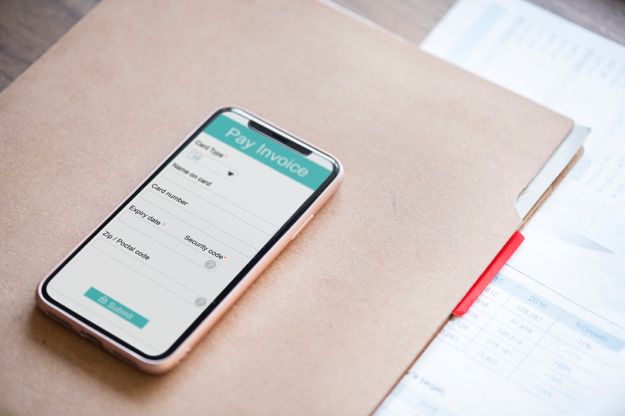 Bookkeeper to Bookkeeper: Apps that we 10/10 Recommend
Business no longer means being in an office. Being able to work on the go, wherever you are allows for a more efficient, productive workday, and finding the right tools and technology to assist you with your work is essential in today's day and age. That being said, here are some of our favorite apps for accounting, bookkeeping and business that keep us organized at Yeater & Associates in Greeley:
Asana
Organizing yours, your client's, your employee's to-dos for an effective business.
This app allows your team to track progress of deadlines, projects and workloads. You as a manager can task your employees with specific clients or assignments as well as track your individual projects. Think of it as a visual, virtual to-do list tracker that can go with you wherever you go.
4.8/5 stars | 2,732 Ratings
MileIQ: Mileage Tracker & Log
Make the most of your tax refund and know where you're working.
If you're a small business, you may not have a public office- you may not need a public office. Tracking mileage is often overlooked or forgotten about, but this app makes it easy to start and stop when it's business vs. personal travel. Whether it's written into client contracts that they pay for mileage, or its simply a tax write-off, there are business benefits to knowing where and how you're traveling.
4.6/5 stars | 12,617 Ratings
Expensify
Track your business and accounting expenses on the go.
If you're a bookkeeping or accounting business like ourselves, you have your own expenses and accounting to take care of. Expensify helps you track your receipts and expenses in just a snap- literally, you just take a picture of your receipts and it captures the content. The app helps streamline business expense reporting through time tracking, easy receipt capture, global currency compatibilities, and more. The app can also be integrated with your QuickBooks account, making for easy and organized accounting processes.
4.6/5 stars | 23,761 Ratings
Last but not least, a local app to keep you in the know.
When you know, you know.
Whether it's a subscription to your local newspaper's app, or checking up on NextDoor, download an app that's relevant to where you live. An app that keeps you in the know on your city helps you to know when new businesses may be opening up, where to eat for when you take your clients to lunch and breaking news that may impact your business. Being an involved community member proves that you care about the community you work and live in.
Besides, we love seeing what our Greeley and northern Colorado neighbors are up to!
5/5 stars | Yeater & Associate's Rating
Keep in mind that these apps don't replace you as a bookkeeper or accountant, rather help position yourself as a trusted, knowledgeable expert on the industry. Staying up to date with technology changes can only help your accounting business thrive. Technology is here to help humans in their work, not replace humans, so when used correctly, apps just become another tool to use.
Also, don't be afraid to stick to what you know. Realizing when to use the desktop version of a program- say for like, Quickbooks can save you time and money in the long run. A streamlined, organized business is a successful business.
Have other apps that you use daily for business? Tell us your tips & tricks!
Have other accounting or bookkeeping questions for your local expert? Get in touch.