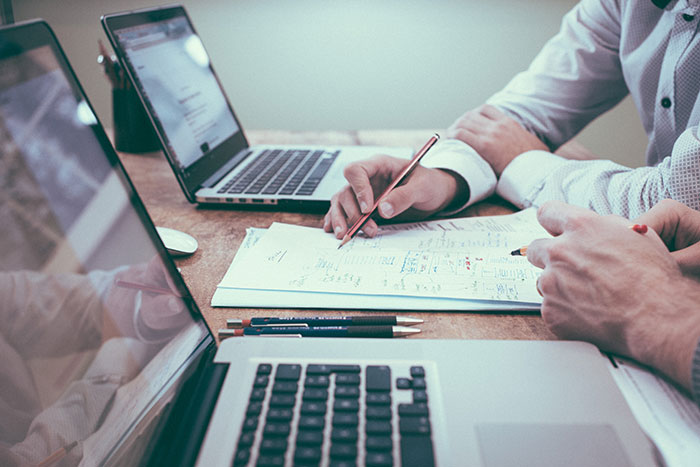 What Are the Different Types of Accounting Services, and Which One Do I Need?
If you're a business owner who is in need of accounting services in Northern Colorado, you know the importance of having your accounting done right. But more than that, you need to be sure that you're hiring the right level of services for your company, whether it's bookkeeping, a virtual CFO, or somewhere in between.
At Yeater & Associates, we provide full-service accounting and business consulting to the Greeley, Evans, Loveland, Fort Collins, and Windsor area. Come to us when you need help with payroll, audits, tax returns, and more!
Types of Accounting Services In Greeley
Not sure what your business needs? Here's a breakdown of the types of accounting services you may need to consider.
Tax Planning & Preparation
Business taxes require a higher level of knowledge, especially when it comes to new IRS regulations and ever-changing laws. Business taxes run the gamut, from tax planning to filing returns to mergers & acquisitions, and possibly even dealing with audits. Your accountant can help you look for opportunities to optimize your returns, too!
Payroll
Hiring a virtual payroll specialist for your small business ensures accuracy, compliance, and timely paychecks. But more than that, when you outsource your payroll services, you're hiring somebody who can file tax deposits, run reports, and ensure that everything is recorded accurately.
Bookkeeping
Bookkeeping involves several accounting services, which can include processing payroll, paying bills, preparing legal documents, recording cash transactions, and monitoring cash flow, to name some of the basics. A bookkeeper may also prepare your quarterly and annual tax returns, sales taxes, and use taxes.
Business Consulting
It doesn't matter how small or large your company is—having a business consultant on hand to guide your growth, succession planning, financial forecasting, and other financial strategies can poise your business for success. A business consultant in Greeley can look at areas that might be negatively impacting your profits and suggest ways to boost your bottom line!
Controller & CFO Services
Ever wish you could bring on a CFO or controller? While hiring these roles full-time could be cost-prohibitive at the moment, you might consider outsourcing a virtual controller or CFO. This means you can hire a CPA to manage your finances, reports, financial strategy, taxes, and more either virtually or by visiting your office in-person when needed.
How to Choose the Right Accounting Services in Greeley
So now the question is, which accounting services in Greeley do you really need to run your business most efficiently? Maybe all you need is help running payroll on a timely basis. Or perhaps you need somebody to take ownership of the bookkeeping on a monthly basis. Or, if your intent is to use your analytics to help strategize and grow, a CFO or business consultant could be the way to go. You will want to take into consideration your biggest pain points, as well as your budget and your company's goals to start. It could be that you start with payroll or tax prep, and over time decide to bring on an outsourced bookkeeper.
Still not sure? At Yeater & Associates, our team of Greeley accountants can help you make the best call for your current situation, as well as your goals. Schedule a consultation with us, and we can work out the best direction for your business!